Dainese Men's Nexus 2 Air Motorcycle Riding Boots
The Dainese Nexus 2 Air sport motorcycle boots with certified protectors are made of microfiber and D-Stone, with a perforated upper section to allow for air flow and optimal ventilation in case of warmer temperatures.
Equipped with a nylon insert at the heel, replaceable thermoplastic sliders and the Axial Distortion Control ankle joint bending System guarantee high levels of protection, maximum comfort, and lightness.
Features
Gear shifter guard
Rubber sole with differentiated design
Set screw wrench included
Closing zipper along the back
Flexible joints for added comfort
Certified boots to CE - Cat. II - EN 13634 Standard.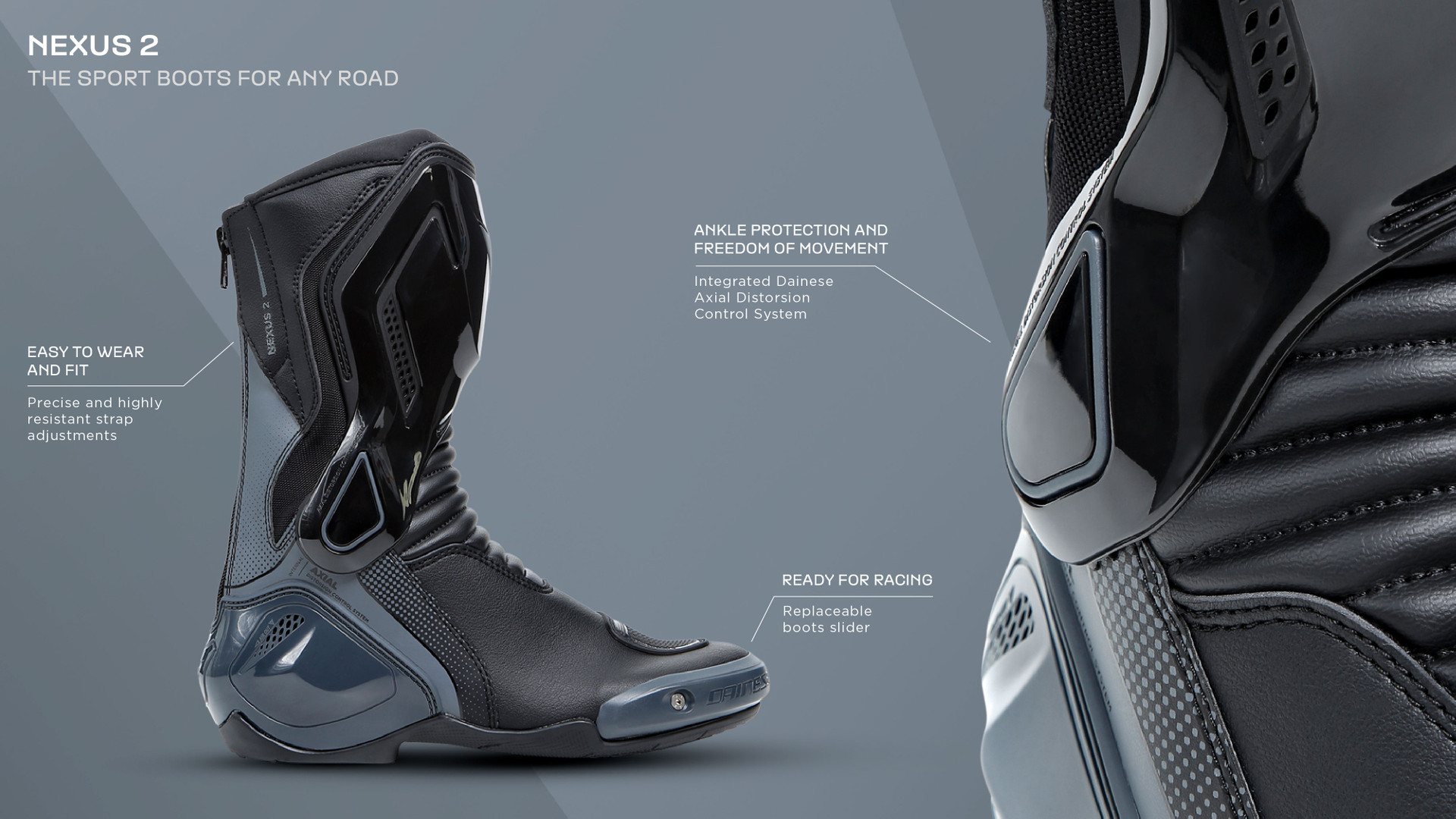 Sizing